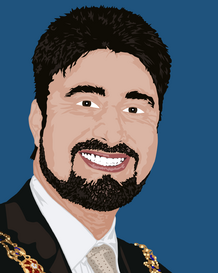 I've know ole Hayden fer years! So far I've got nuthin' against him, save fer his bloody politics!
Hayden is a damn bleeding heart liberal! He wants to spend this nation so far into debt we've got no choice but to tax air we breathe!
Haydens bloody sister annoys me to no end! She's a bigger liberal than he!